PlantHealth Project
Plant Health in Sustainable Cropping Systems
Erasmus+ Programme
Key Action 1 - Erasmus Mundus Joint Master Degrees

Email:
planthealth@upv.es
English
|
Français
Central European Time (CET)


Joint Master Degree
The European Master degree in Plant Health in Sustainable Cropping Systems (PlantHealth) is a fully integrated and globally competitive Erasmus Mundus Joint Master Degree, designed by leading European universities in the field of Crop Protection, that provides top-level and up-to-date education, qualifying graduates to cope with the challenges in contemporary and future plant health management related to global food safety issues.

General information
Orientation Week
The opening event of the first intake of the PlantHealth Master was celebrated in Valencia (Spain) last 26-29 September 2016.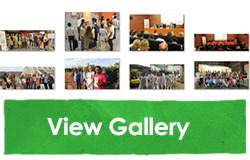 Sign in
Easy access to your personal account.
Please authenticate with your username and password.